Application Name: OpenMRS Reference Application Version Number: 2.3
Question: The following table gets generated on navigating to active visits page: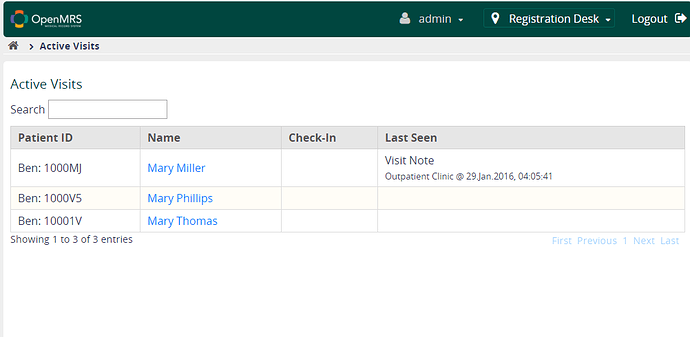 As you can see there's a Check-In column having no data display inside it. I clearly do not understand the reason of having a column with no data populated in it. I guess either something is broken leading to no data being displayed or the column is redundant.
What does Check-In actually signify in OpenMRS context??