I am currently creating an OpenMRS module with jsp views. An issue I am currently facing is styling.
I want to apply minimal style to my views, but when I place the css file under the resources directory and call it from my jsp page, it does not seem to respond.
Below is my project structure: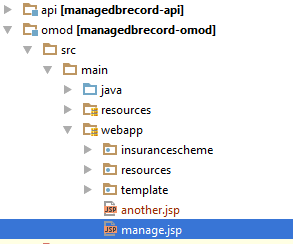 So, I call from my jsp page: <link rel="stylesheet" type="text/css" href="resources/style.css"/> Even when I view my source file from browser, the location of the css seems not to even be recognized. Can anyone help please?