HI, I am using rest api to create the doctor type provider, with its respective specialty. Reviewing documentation I found this https://docs.openmrs.org/doc/org/openmrs/Provider.html in fact in the db is the field specialty_id in the provider table, but I don't know how to configure the specialty as a concept.
Create the specialties as concepts, however when I instantiate the provider service it returns this error.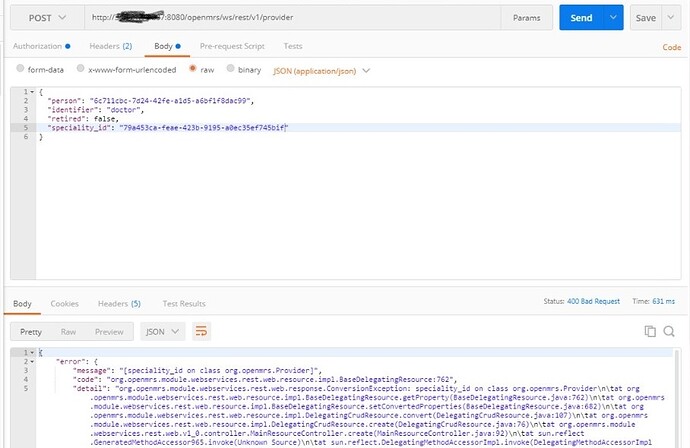 any suggestion, i'm doing something wrong?