When the Android client's APK is deployed through CI, the CI detects that the service account that is used to publish the app to the Play store is not valid - see this tagged build error. We think that a new service account should be created, following the tutorial in the gradle-play-publisher plugin. Only persons that have access to the Play store account can do this. The service account must have these permissions: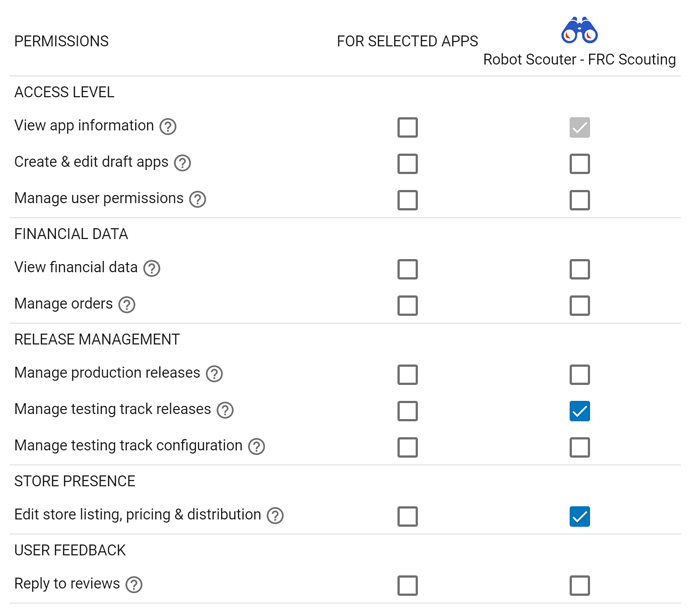 After that, the person in charge should have a json file, which can then be sent to me privately so that I can encrypt it and put the encrypted version in the Travis CI.
Any questions are welcome
. cc @raff @cintiadr @dkayiwa
This issue is a blocker as we cannot upload new versions to the Play store.