Hi I have an issue with search indexes after I upload new concept in Bahmni for a few hours, Concept Dictionary Maintenance in AdminUI won't show the search box.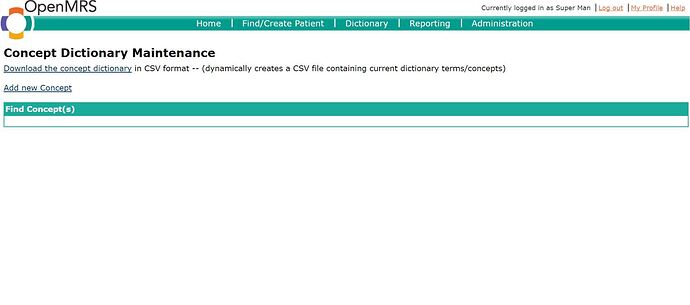 So I went to Search index, It shows like this. (but I never click rebuild search index)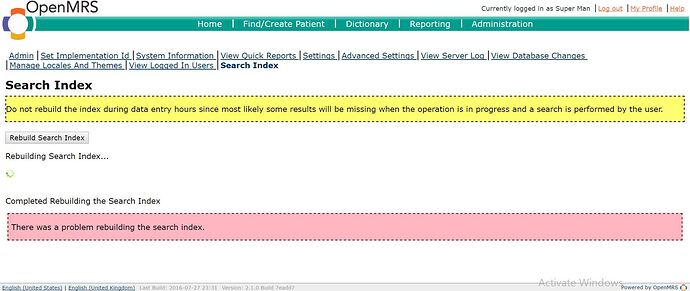 I did check in 0.89 release note and saw that there was an issue with Search Index in which if it's rebuilding, the error will show up.
https://bahmni.atlassian.net/wiki/display/BAH/Release+Notes
   Upgrade Instructions
    Post the upgrade to 0.89 is done, to support Lucene search it's essential to run search indexes from the OpenMRS UI. Without this, Patient, Drug and Concept search won't work in openmrs and bahmni.
    Run the indexes: OpenMRS -> Navigate to Administration → Search Index and Run Rebuild Search Index.
    Note: While indexes are running, there's an error on the UI. Ignore the error as it doesn't impact the index rebuilding.
    To track the indexes are done, keep looking at the size of the index files here: /opt/openmrs/lucene/indexes. Indexing is considered done, when the size of the files are no more changing.

after all I check size of indexes folder, it's not increasing for a while. but why it took so long too finish(csv file I upload is no more than 50 kb). it's look like error than normal.
Anyone know?