Hello everyone, i'm having a bug with the relationships part of the registration app. whenever i have to register a new patient, the default value of the relationship type and person name are the one of the previous relationship i have register. Here is an example: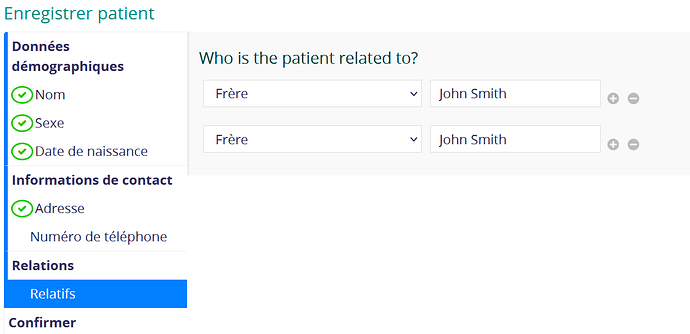 You can see that i have two relations that have been added automatically. it looks like each time i add a relation, it appear in a new registration.
@k.joseph or @dkayiwa any idea?
thanks