Hi,
We have endTB 1.5.1 deployed and auto-generating EMR IDs using ID Gen module (identifier source and identifier type). Here is the identifier source config:

It is supposed to generate IDs in sequence starting with ZAF-001-00001. First two ids are generated in sequence but the next ID generated was ZAF-001-00010. I am not sure why it skipped IDs from 03 to 09. If it is of any help person ids are also NOT being generated in sequence. After person id 97, the next one is assigned 105.
When I see the log entries for idgen, it shows all the ids generated in sequence from 01 to 10 (then why 10 is assigned to next patient and not 03).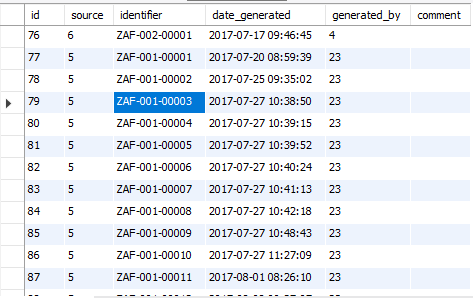 Can any one please help me figure out why the ids are not being generated in sequence? Please note that we are NOT manually assigning Ids.
Best, Wasim