Operating system: macOS 11.1 mySQL version 8.0 (version 5.7 isn't available for my operating system) Eclipse version 4.18
Question: Hello all, I have followed the set up process step by step, but I am now stuck here.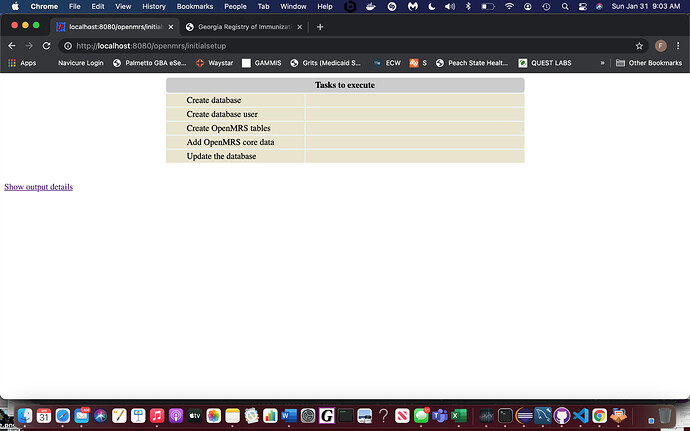 I have tried doing both an advanced and simple setup but the tasks needed to execute do not begin. I have been on this page for hours and the process still doesn't start. Please help! Thanks.