Hi Team,
I am trying to setup openmrs in advanced mode. I have set the spa.remote.enabled global setting to true and able see the openmrs 3.x front end components and able to login.
When I am trying to open patient list,It's not opening any page .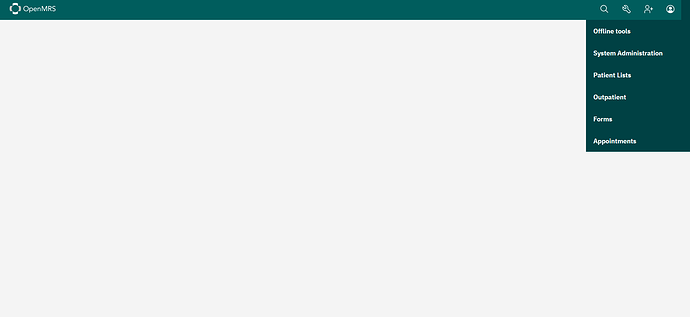 I tried adding new list on OpenMRS .There I am able to open new list,but select patient list type dropdown is null and can't able to create list.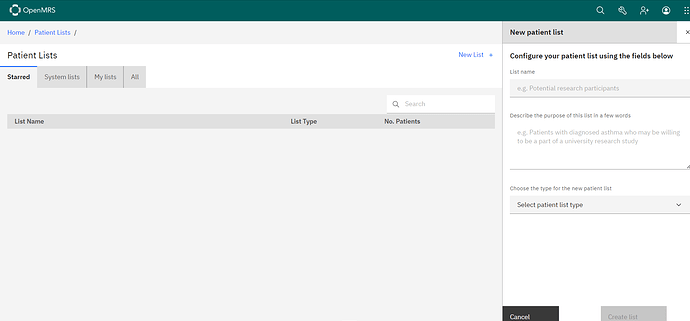 We would like to understand why our screen is blank when opening patient list and whether adding new list feature is available in 3.x or its a defect of application?
Request you to help us in unblocking this issue