Hi everyone!
The Website Design Squad has been working hard to get an MVP ready for a soft launch. We are so close!
With our new website, we're trying to tell our amazing story to stakeholders and potential contributors. There are a few terms that we commonly use as a community that causes our target audience to scratch their head and say "What does that mean?" We'd like to run a few ideas for better terms by you:
OpenMRS Reference Application = > OpenMRS EMR. People don't intuitively know what we mean by the reference application. We've heard that "OpenMRS EMR" is clearer, and we suggest using that term on the website:
Platform => OpenMRS Core. Platform can mean different things to different people. We understand that people "get it" when we refer to the platform as the OpenMRS "core." Suggestion: Use "OpenMRS Core" in place of "OpenMRS Platform" on the website.

More new icons. A painting says a thousand words, what about an icon? As you saw above, @grace has given our Ref App logo a bit of a facelift - and created new icons for our Add Ons and Concept Dictionary.


She also combined the updated Ref App logo with our Talk logo as a way to communicate the relationship between product and community.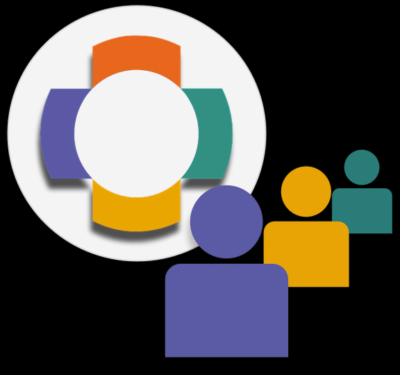 What do you think? @grace @zuzanna @janflowers @paul @burke @dkayiwa @burhan99