Hi , I am having a lot of troubles trying to install/start dchm4chee and pacs-integration services. This my current setup:
Installed Bahmni RPM's: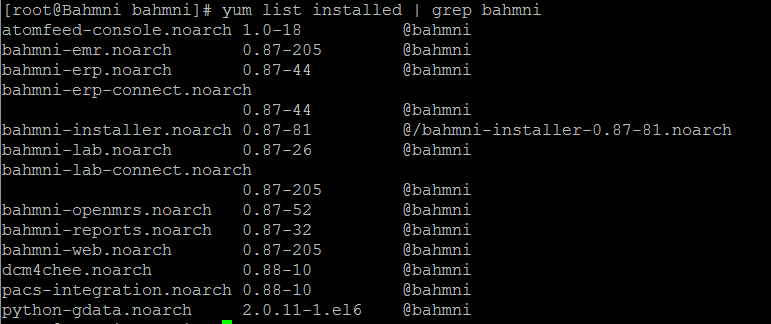 Installed Java Versions:

/var/lib/bahmni directory ownership and permissions:

These are the issues:
The pacs-integration service status is running, however when I try to open http://myServerUrl:8083/pacs-integration the website is down
At this point I am suspecting there is a version conflict, as dcm4chee and pacs-integration rpm's are 0.88, and the rest of Bahmni's rpm's are 0.87. I've been trying to figure out what is the root cause, however after a few days I still have no clue.
Any assistance will be greatly appreciated.
Thank you !