We are seeking for directions and we will be glad if you give us directions
According to the Page Object Model world, Page Object Model, also known as POM, is a design pattern in Selenium that creates an object repository for storing all web elements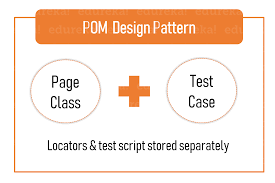 things are supposed to be dependent on each other, so we are asking whether this is the right time to migrate all the pages and tests with in referenceapplication distro , utility methods in uitestframework i into single module qaframework to have one core module that is standalone.
Goals: Doing this kind of Task is very important and we will be approaching the design pattern of the Page Object Model .
It will be easy to maintain this module in future without having dependent on each any other module
Pain Points
Refactoring of all the tests and classes inheriting from these three modules

Another idea is that if we really decide to do this, we need to get rid of all the test classes and write them in form of cucumber style. As in have those tests written in a new test based workflow.

Write all the tests in qaframework inform of new based workflow, Note this does not necessary mean writing tests in E2e workflow , However write them following the same approach of how they have been written in current integration test.
Looking forward to have a more discussion about whether this is worth diving into irrespective of the limited availability time Thanks to @dkayiwa @ibacher @kdaud who brought up in one of the reviews this but initially I had talked about it with @mozzy some time back though we didn't have final resolutions.
We are looking forward to hear from different views of whether this is the right time to dive into this workflow. cc @jennifer @dkayiwa @ibacher @mozzy @kdaud @grace @christine @bistenes
Best Regards
Sharif