Am having difficulty opening the Manage Modules on Ref App gives me 404 error, any solutions please? @irenyak1 @herbert24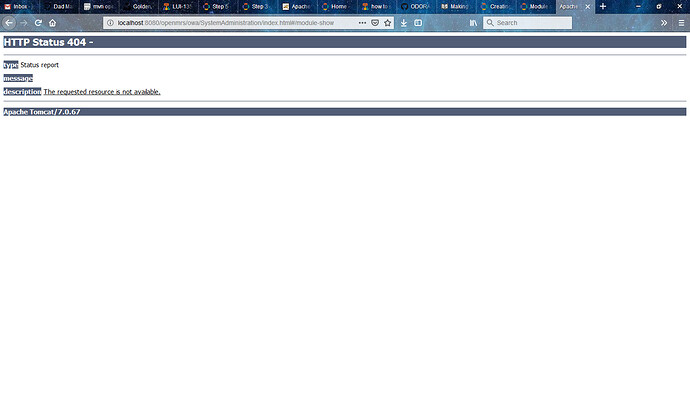 build the latest version of the reference app module and deploy that
@odorajonathan what would you like to do? I have tried it also right now and it is not working but you could go through the advanced administration>>>. then under modules there's manage modules.
What do you want to do?
I wanted to run a local instance for the ticket I was working on before I could proceed to the next steps
@irene since he is running on local host,it cannot work on your side.
which module do want to deploy?
wanted to deploy the LegacyUI module
@suthagar23 looks like it doesnt work either still responds with the same output
have you checked and changed your version Id tag in the URL?
Yes @suthagar23 it's working after I changed the version id tag