I am a bit surprised about how restrictive the 'Administrators' project role is, at least for the new ATT project: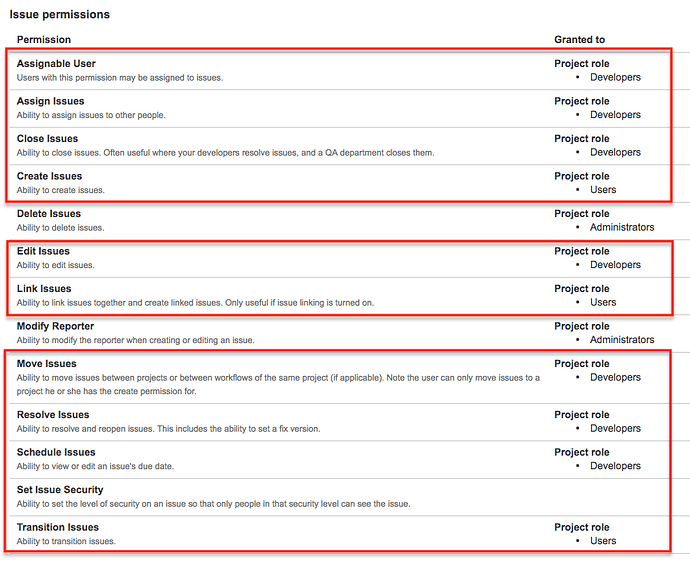 A project admin cannot even edit an issue? I mean IMO the project admin should be granted all the privileges, and in particular the ones circled in red.
Even the other project roles permissions look weird, a developer can resolve his/her own issues? Only 'Users' can link issues… etc?
Thoughts?