Hi Everyone,
We found that is not possible to assign a location with an apostrophe to a user in Advance administration → User Management.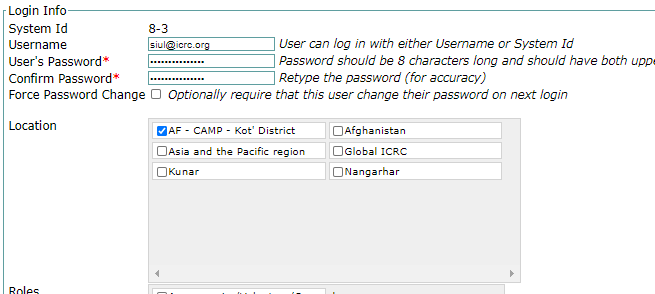 After analyses I found out that the problem is here:
When the HTML code is being generated, the variable locationName is being surrounded by ' . Meaning that, when the HTML is being interpreted, if the locationName as a ' it will be considered the end of the text.
A possible solution is to replace the ' in the code by a ".
Please let me know what do you think.
cc: @mksd