Hi I'm implementing bahmni in Thailand and I have issue with concept name local language. I'm not whether I did something wrong.
for example
I change concept name("teaspoon") and short name("teaspoon") in local language like this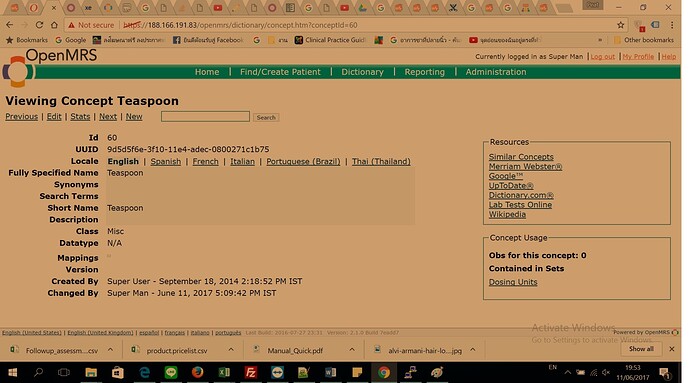 but when i enter medication tab in unit dropdown field there are no "ช้อนชา" instead of teaspoon.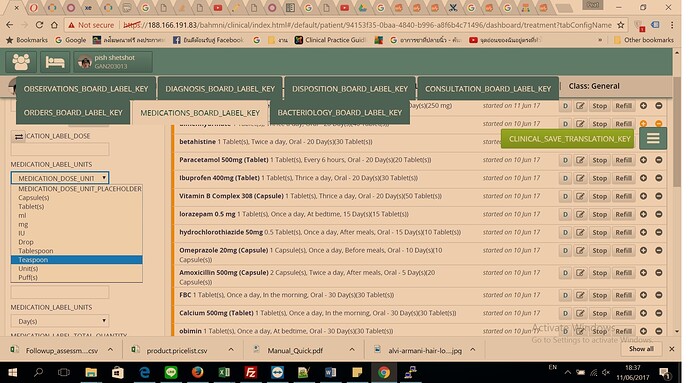 I don't know what did i do wrong.
Thanks for your help Pi