Hi, i tried to export all medical information for all patients, here what i have done so far but i am stuck to get the different values entered for a concept for example gere is the WEIGHT . i put the image below so you can easily understand what i mean.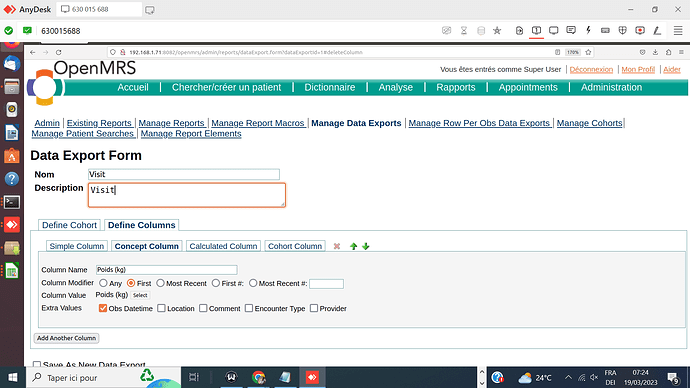 here is the Weight(in french poids), i have different for some visit but i do not know how to display all the value with the datetime.
Any idea on how to do it please.
Thank you, regards.