Hi Bahmni team, Is there a way to customize the default view of the forms available via the Clinical Observations forms? We created a few custom forms that are members of the 'All Observations Templates' concept set. When we click on the Observations tab no form is displayed: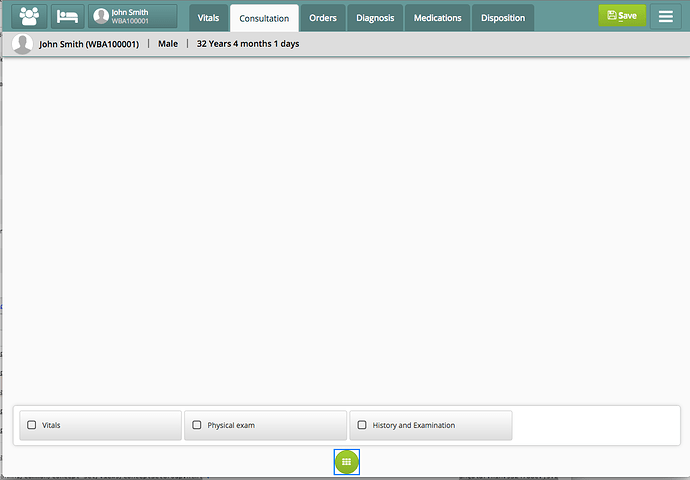 Have to click on the bottom on that green grid and add the forms to the page: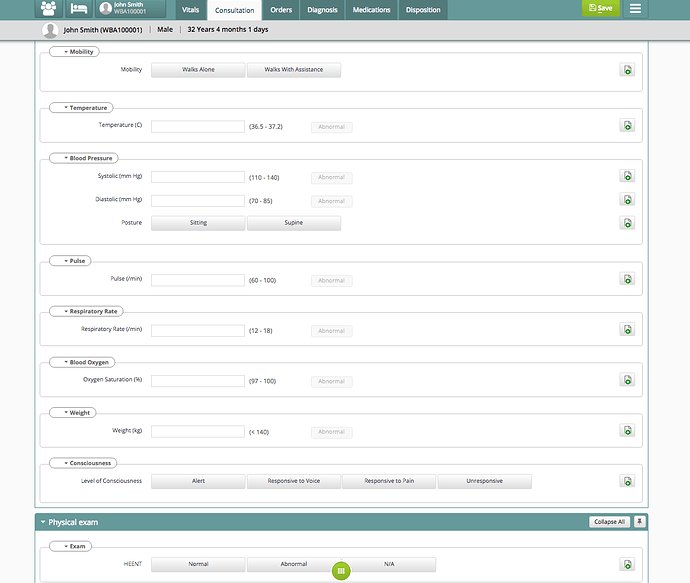 Is there a way to display those forms expanded by default? Is it possible to limit the number of forms available in the Observations tab? We would like to have a separate tab only for the Vitals form and then another tab for a few other custom forms that do not include the Vitals form? If it helps here is our config.
Thanks.