OpenMRS Version: 1.9.2
Question: Hi Everyone,
I am newbie here… posting for the first time in OpenMRS talk. The issue which I'm facing is when I am trying to create a patient in OpenMRS (version 1.9.2), I get the following error message.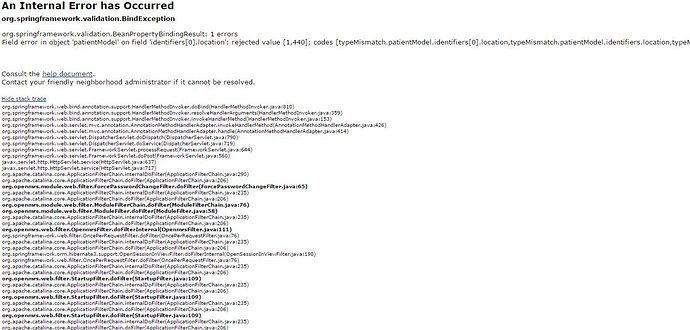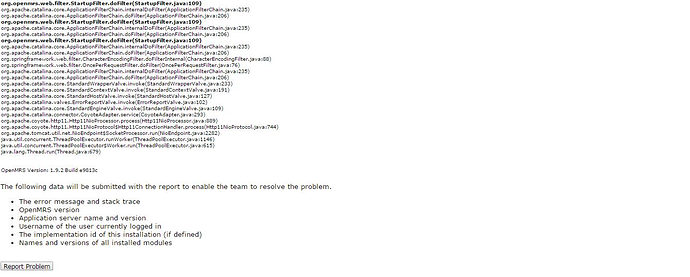 As according to this part of the error below, it seems that the location ID of values greater than 1000 are being converted to string. And I have tried this for several location IDs greater than 1000… same error occurs each time.

Any suggestions on this would be highly appreciated. If this issue still persists in OpenMRS, shall I create a ticket for this?
Many thanks…