For your information, this is a follow-up from the thread that began here: Expanded cohort and delta synchronization proposal and concluded with Ada's final message. Briefly, we have decided to consolidate all of the features of the expanded cohort module into the reporting compatibility module. This will enable us to implement the delta synchronization for the expanded cohort.
After going through the paces of understanding the code and procuring the requirements for my project. I have come to realize that I need to come up with a revised data model for the cohort definition particularly in openmrs-core that houses two tables: cohort and cohort_member.
Please look at the following attached ER model: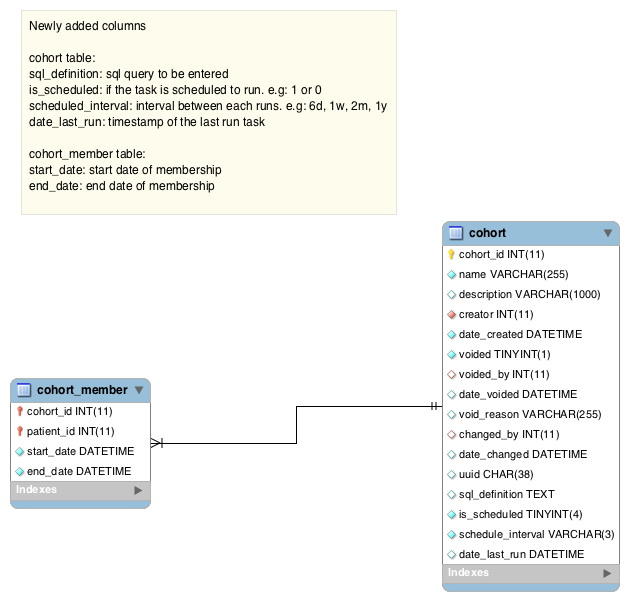 Suggestions and feedback are always appreciated.
Thank you for your time.
Vishal