Hi, I have an issue. I have set up modern design on clear core openmrs version. But i cannot make Find, Active Visits, and other Core apps features work.
I have created all location tags. Same as in Standalone version. but I'm getting Null exception like this. Register Patient page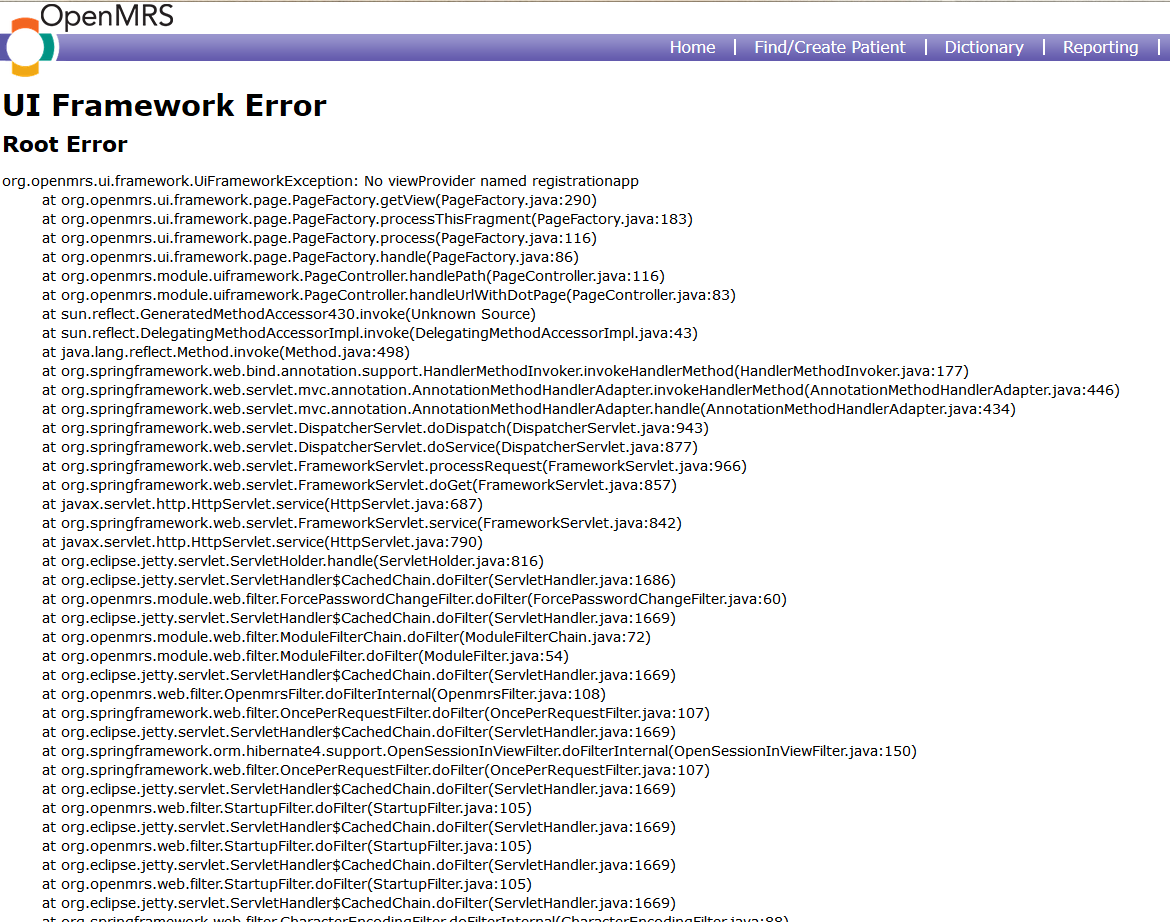 How to make it works? Did I missed something? all modules installed one by one all up and running.