Application Name: OpenMRS Core Version Number: 2.5.0
Question: I am trying to install OpenMRS Core 2.5.0 but I am getting this error: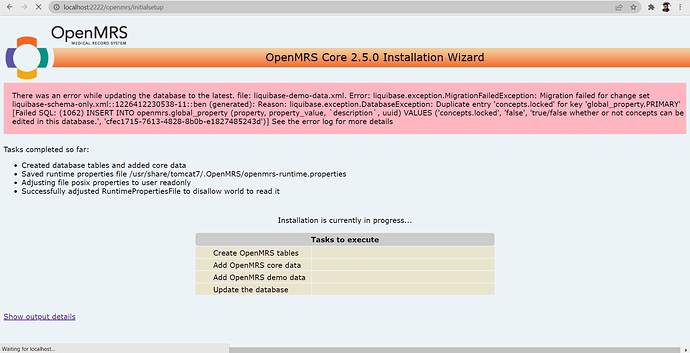 I have two PCs in the cloud. The OS of both of them are Ubuntu 20.0.4 In one of them, I've installed openjdk version 1.8.0_312. Then I installed Tomcat 7. The other machine has the database. I've installed mysql version 8.0.28. Then I create a user in the first VM and grant all the permissions to the database VM. I also created a "openmrs" database and that user has all permissions for the openmrs db. Then when I try to install OpenMRS, I get this problem. Any idea?