Hi, One of the implementations using Bahmni connect for sometime had reported couple of sync issues listed below. This causes the whole sync to be blocked.
Issue with catchment 1 at the time of initial sync:
The initial sync gets stuck at a particular point with the progress bar doing back and forth but nothing progressing really. Refer the screenshot for what the screen and chrome console shows.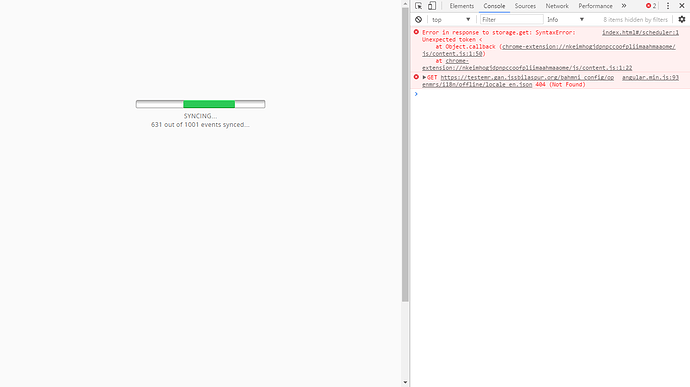 Issue with catchment 2 at the time of upload sync after capturing some data in offline
Any suggestion on how to go about investigating these issues?
Also, i think the sync shouldn't get blocked if some error is encountered. It should complete the sync and in the end present a report showing a list of patients not synced and errors associated with them.